Bitcoin has faced a slight reversal since the highs of $11,750 set a number of days ago. The : Here's Why Ethereum's DeFi Market May Be Near A Bottom
Bitcoin Primed to Hit $12,000, Historically Accurate Analyst Says
Bitcoin is primed to move toward $13,000 by the end of the month, a crypto-asset trader recently stated. He shared the chart below, which suggests that the asset is currently forming an "ABC" Elliot Wave pattern that will result in this trading range breaking upward:
"Expecting rangebound price action for a couple of days to eventually expand in to end of the month I'm bullish – this idea invalidates below 11.2K."
The analyst that made this prediction is the same one that predicted in the middle of 2018 that the asset would bottom at $3,150.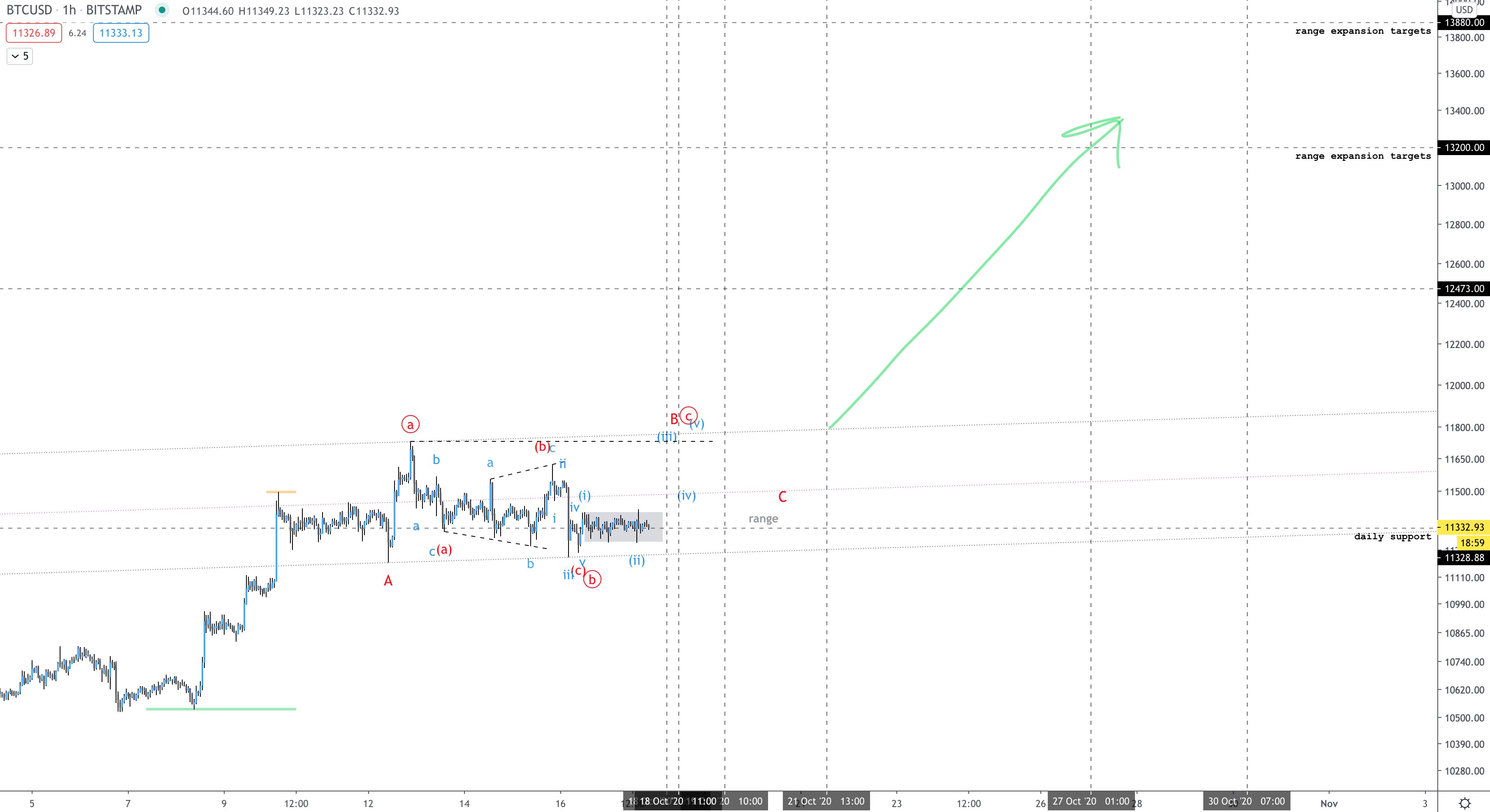 Chart of BTC's price action over the past few weeks with analysis by crypto trader Bitcoin Jack (@BTC_JackSparrow on Twitter).
Source: BTCUSD from TradingView.com
Fundamental Trends
Fundamental trends support the expectations for a trend of growth for Bitcoin. Tyler Winklevoss, the co-founder of Gemini, believes that Square and MicroStrategy buying Bitcoin will bring a wave of capital towards this space in the near future:
"First, it was @michael_saylorand publicly traded @MicroStrategybuying $425million of #Bitcoin. Today, it is @jackand @square buying $50million of bitcoin. Tomorrow, it will be another visionary leader, and another, and another…the tsunami is coming"
This has been echoed by a swath of other analysts.
Dan Tapiero, the co-founder of Gold Bullion International, thinks that the cryptocurrency could surge higher as institutional investors accumulate more Bitcoin than being mined. This suggests that there will be a net inflow of capital, driving prices higher.
The institutional investment case for Bitcoin has grown over recent months and years. Fidelity Investments released a report recently noting how a small allocation to BTC can minimize price downside and amplify upside.
Featured Image from Shutterstock
Price tags: xbtusd, btcusd, btcusdt
Charts from TradingView.com
Analyst Who Predicted V-Shaped Reversal Thinks Bitcoin Will Hit $12k
This content is provided by public RSS feed at www.newsbtc.com/feed/. Please contact us if you have any questions.